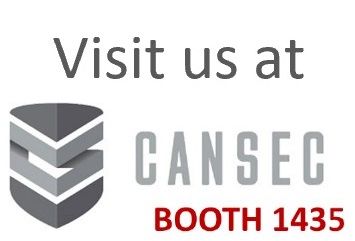 KWE – KWESST To Feature "Ready now" Rapid, Agile Tactical Digitization at CANSEC 2023, May 31-June 1, Ottawa, Canada to more than thirty visiting countries
Integration and exploitation of digital information at the tactical edge including
Team Awareness Kit (TAK) integration
Tactical Digital Fires System (TDFS)
Command and Control On The Move (C2OTM)
Next-generation Battlefield Laser Detection System (BLDS)
Portable multi-function Electro-Magnetic Spectrum Operations (EMSO) device
Ottawa, Ontario–(Newsfile Corp. – May 29, 2023) – KWESST Micro Systems Inc. (TSXV: KWE) (TSXV: KWE.WT.U) (NASDAQ: KWE) (NASDAQ: KWESW) ("KWESST" or "the Company") today announced that at CANSEC 2023, May 31st and June 1st, Ottawa, it will be featuring its capability to rapidly integrate and exploit digital information for the dismounted and mounted soldier, including Team Awareness Kit (TAK) integration, Tactical Digital Fires System (TDFS) and Command and Control On The Move (C2OTM), all vital aspects of soldier modernization for survivability and effectiveness on the battlefield of today and tomorrow.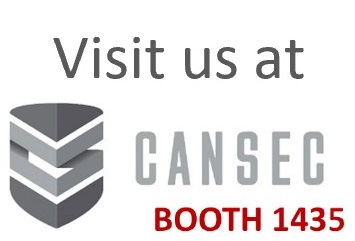 To view an enhanced version of this graphic, please visit:
https://www.007stockchat.com/wp-content/uploads/2023/05/167848_visitus.jpg
"KWESST is a key enabler of rapid digitization at the tactical edge as NATO forces everywhere ready themselves for the modern battlefield," said David Luxton, Executive Chairman of KWESST. "This entails integration of sensors and soldiers into the TAK (or any) battlefield management system for shared real-time situational awareness among and between partner forces at the level of the dismounted and mounted soldier, including video feeds from drones and other Intelligence, Surveillance and Reconnaissance (ISR) assets."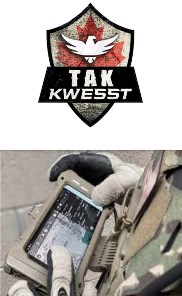 To view an enhanced version of this graphic, please visit:
https://www.007stockchat.com/wp-content/uploads/2023/05/167848_1bd888def4ec2895_003full.jpg
Other featured capabilities will be KWESST's modern Tactical Digital Fires System (TDFS) that extends digitization to indirect fire weapons like mortars for rapid deployment and precision fire, with no modification to weapons or ammunition, all integrated into TAK, as KWESST has done for the U.S. Marine Corps.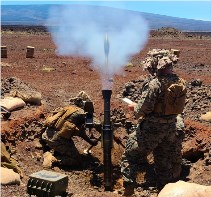 To view an enhanced version of this graphic, please visit:
https://www.007stockchat.com/wp-content/uploads/2023/05/167848_1bd888def4ec2895_004full.jpg
Modern warfare also requires small, mobile distributed command centres for survivability vs. large, fixed headquarters of the kind seen in the Afghanistan conflict. KWESST's Command and Control on The Move (C2OTM) software-based solution can quickly integrate disparate third-party communications equipment into a common system on the fly, as recently demonstrated to the Canadian Armed Forces. KWESST has various initiatives like this in play now with NATO nations.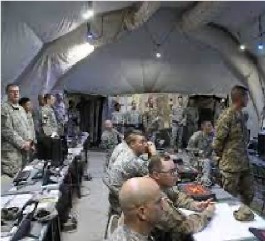 To view an enhanced version of this graphic, please visit:
https://www.007stockchat.com/wp-content/uploads/2023/05/167848_1bd888def4ec2895_005full.jpg
Survivability on the modern battlefield also requires Electronic Warfare PhantomTM (EW) at the tactical edge. KWESST's "Phantom"TM Electro-Magnetic Spectrum Operations (EMSO) device provides multi-function capability as a portable tactical EMSO device a portable electronic decoy, spectrum analyser, jammer, and EW trainer.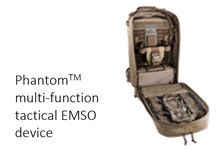 To view an enhanced version of this graphic, please visit:
https://images.newsfilecorp.com/files/7366/167848_kwesstimage5.jpg
This kind of digitization capability also bridges KWESST's counter-threat systems like its advanced Battlefield Laser Detection System (BLDS) to counter the growing threat of weaponized lasers and laser designators against ground personnel. BLDS detects, identifies, and locates all variants of lasers in the battlefield for mounted or dismounted forces. KWESST is currently delivering this system to an overseas NATO customer and is in discussions with another major NATO country to integrate BLDS into an electro-optical armored vehicle package for near-term deployment.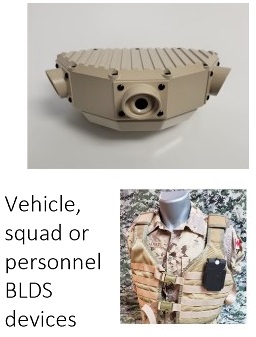 To view an enhanced version of this graphic, please visit:
https://www.007stockchat.com/wp-content/uploads/2023/05/167848_167848_1bd888def4ec2895_008full.jpg
These are capabilities available from KWESST today for affordable, future-proof rapid land force modernization projects, leveraging KWESST's agile expert team of systems, software, mechanical and electrical engineers, as well as military veterans. For more information, please visit www.kwesst.com.
About KWESST
KWESST (NASDAQ: KWE) (NASDAQ: KWESW) (TSXV: KWE) (FSE: 62UA) develops and commercializes breakthrough next generation tactical systems that meet the requirements of security forces and personal defense for overmatch capability against adversaries. The company's current portfolio of unique proprietary offerings includes its unique non-lethal PARA OPSTM system with application across all segments of the non-lethal market, including law enforcement and personal defense. KWESST is also engaged in the digitization of tactical forces for shared situational awareness and targeting with its signature TASCS (Tactical and Situational Control System) for real-time awareness and targeting information from any source (including drones) streamed directly to users' smart devices and weapons. Other KWESST products include countermeasures against threats such as electronic detection, lasers, and drones. These systems can operate stand-alone or integrate seamlessly with OEM products and battlefield management systems, and all come integrated with TAK. The Company is headquartered in Ottawa, Canada, with operations in Stafford, VA and representative offices in London, UK and Abu Dhabi, UAE.
For more information, please visit https://kwesst.com/.
Contact: David Luxton, Executive Chairman, and Interim CFO, luxton@kwesst.com
Jason Frame, Investor Relations: frame@kwesst.com
Forward-Looking Information and Statements
This press release contains "forward-looking statements" and "forward-looking information" within the meaning of Canadian and United States securities laws (collectively, "forward-looking statements"), which may include, but are not limited to: anticipated timing of new CFO announcement, commencement of work with our joint venture partners under the DND contract award, increase of scope of work and revenue of such DND contract, increase in the scope of work and value of the BLDS contract and anticipated impacts on cash flow resulting from such increases. Often, but not always, forward-looking statements can be identified by the use of words such as "plans", "is expected", "expects", "scheduled", "intends", "contemplates", "anticipates", "believes", "proposes" or variations (including negative and grammatical variations) of such words and phrases, or state that certain actions, events or results "may", "could", "would", "might" or "will" be taken, occur or be achieved. Such statements are based on the current expectations of KWESST's management and are based on assumptions and subject to risks and uncertainties. Although KWESST's management believes that the assumptions underlying such statements are reasonable, they may prove to be incorrect. The forward-looking events and circumstances discussed in this press release may not occur by certain specified dates or at all and could differ materially as a result of known and unknown risk factors and uncertainties affecting KWESST, including KWESST being unsuccessful in attracting the candidate retained for the position of CFO, the increase in scope of work and value of the DND contract and the BLDS project being less than anticipated, thereby having a lesser positive impact on the Company's cash flow, KWESST's inability to secure contracts and orders for its products in 2023 and onwards for reasons beyond its control, overall interest in KWESST's products being lower than anticipated or expected; general economic and stock market conditions; adverse industry events; loss of markets; future legislative and regulatory developments in Canada, the United States and elsewhere; the inability of KWESST to implement its business strategies; risks and uncertainties detailed from time to time in KWESST's filings with the Canadian Security Administrators and the United States Securities and Exchange Commission, and many other factors beyond the control of KWESST. Although KWESST has attempted to identify important factors that could cause actual actions, events or results to differ materially from those described in forward-looking statements, there may be other factors that cause actions, events or results to differ from those anticipated, estimated or intended. No forward-looking statement can be guaranteed. Except as required by applicable securities laws, forward-looking statements speak only as of the date on which they are made and KWESST undertakes no obligation to publicly update or revise any forward-looking statements, whether because of new information, future events or otherwise.
Neither the TSX Venture Exchange nor its respective Regulation Services Provider (as that term is defined in the policies of the TSX Venture Exchange) accepts responsibility for the adequacy or accuracy of this release.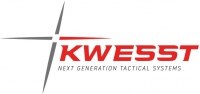 To view the source version of this press release, please visit https://www.newsfilecorp.com/release/167848