Home
YOU HAVE MISSED
ALL OF THESE ALERTS,
JOIN NOW AND GET READY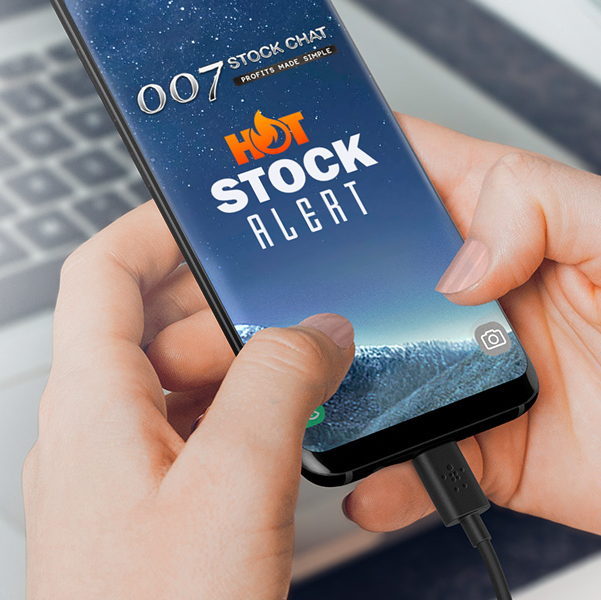 Our Past Alerts
Alerted on: 02/19/21 @ 0.0390

Alerted on: 02/16/21 @ 0.0170

Alerted on: 01/28/21 @ 0.0008

Alerted on: 12/14/20 @ 0.0054

Alerted on: 12/09/20 @ 0.0012

Alerted on: 12/02/20 @ 0.2400

Alerted on: 11/24/20 @ 0.0100

Alerted on: 11/23/20 @ 0.0014

Alerted on: 11/17/20 @ 1.1000

Alerted on: 11/13/20 @ 0.0070
Texasgold34: GHTEH BIG MOVES AND MORE TO COME
Texasgold34: SORRY GTEH
Texasgold34: Keep an eye on SNGX .. could pop over $2.15 in the next day .. so much vol.
Mulitover: Anyone been following CSLI?
Mulitover: Anyone even here? This chat box fallen that much, eh?
azman87: Any thoughts on ABML and idex?
chaslol: hcmc
rodneyisback: this thing on?
PEKIC007: hey is anyone on?
onewood: :hushed:
it_all_adds_up: some cannabis pennys on the move ,, GRLF,,
it_all_adds_up: HESG,, DSCR,, WDHR,,, LATF,,, FBCD,,
everyone: XIN, AUY, ERF, HIHO, GORO are all looking good to me
rysky007: good morning
Boston of MIA: sup 007 fam?
Boston of MIA: been holding some .0001 NSPT in a forgot about account for like a decade.... hahahaha.... .0009 now
redwood: hello
redwood: Knock knock....
edagahamus: hello
Oneputtkip: like Boston of MIA, beenholding USNL in forgotten Acctfor a couple of years at .0001 and just this week has seen nice recovery
Oneputtkip: Oneputtkip access
bulldawgcfp: hello everyone
bulldawgcfp: what about WDLF for Cannabis stocks as well.
Oneputtkip: Anybody home? Not seeing much activity on the chat lately.
newlifetrader: hello good morning
mikeanthony: Hello
Grizzly: Who all is still in this chat.. Hows trading been for everyone
Grizzly: :upside_down:
Boston of MIA: morning
traderearl: no sure what chat engine this is, but not very good. I am sure there is better plugins for your wordpress then this. Still see the same old bots.
Active

Chatters

1. Boston of MIA
2. traderearl
3. Grizzly
4. mikeanthony
5. newlifetrader
6. Oneputtkip
7. bulldawgcfp
8. redwood
9. edagahamus
10. rysky007
Hot Penny Stocks & Stock Chat

to Give You Valuable Insight
Are you ready to make a splash in the market? Let us make profits simple! At 007 Stock Chat, you'll have access to information that can help you succeed in the market. When you need help, veteran traders are standing by to help. Now is the time to connect with people that can help you find the success you deserve.
007 Stock Chat gives you free penny stocks tools, live voice support, real time alerts, and much more. When you register with us, you are unlocking unlimited potential. Access the penny stocks market and more. Find out more about the services you'll find here.
When you're ready to find your way to the stocks market that will turn your portfolio around, we're here to help. In addition to our stock forum and chat rooms, we also offer free daily stock classes to help your trading skills. Members can gain valuable insight into:
Charts, Indicators, Scanners, Strategies, Fillings, Profits, & More
At 007 Stock Chat, you'll find profits made simple. There has never been an easier way of accessing hot penny stocks and tips to make your portfolio soar. If you're ready to spend your days learning, searching, and making money—we make it easy. Let us transform your market position by giving you real time alerts that translate into real profits.
As a member, you'll get an alert on the penny stocks for the day. If you aren't sure what your next move should be, visit our stock forum or chat. Find out more about the best penny stocks and the penny stocks to watch in the future. When you're ready to hone your trading skills through daily classes, forums, chat rooms, and more, we've got you covered.
GET THE BEST STOCK INFORMATION YOU NEED TO STAY ON TOP!