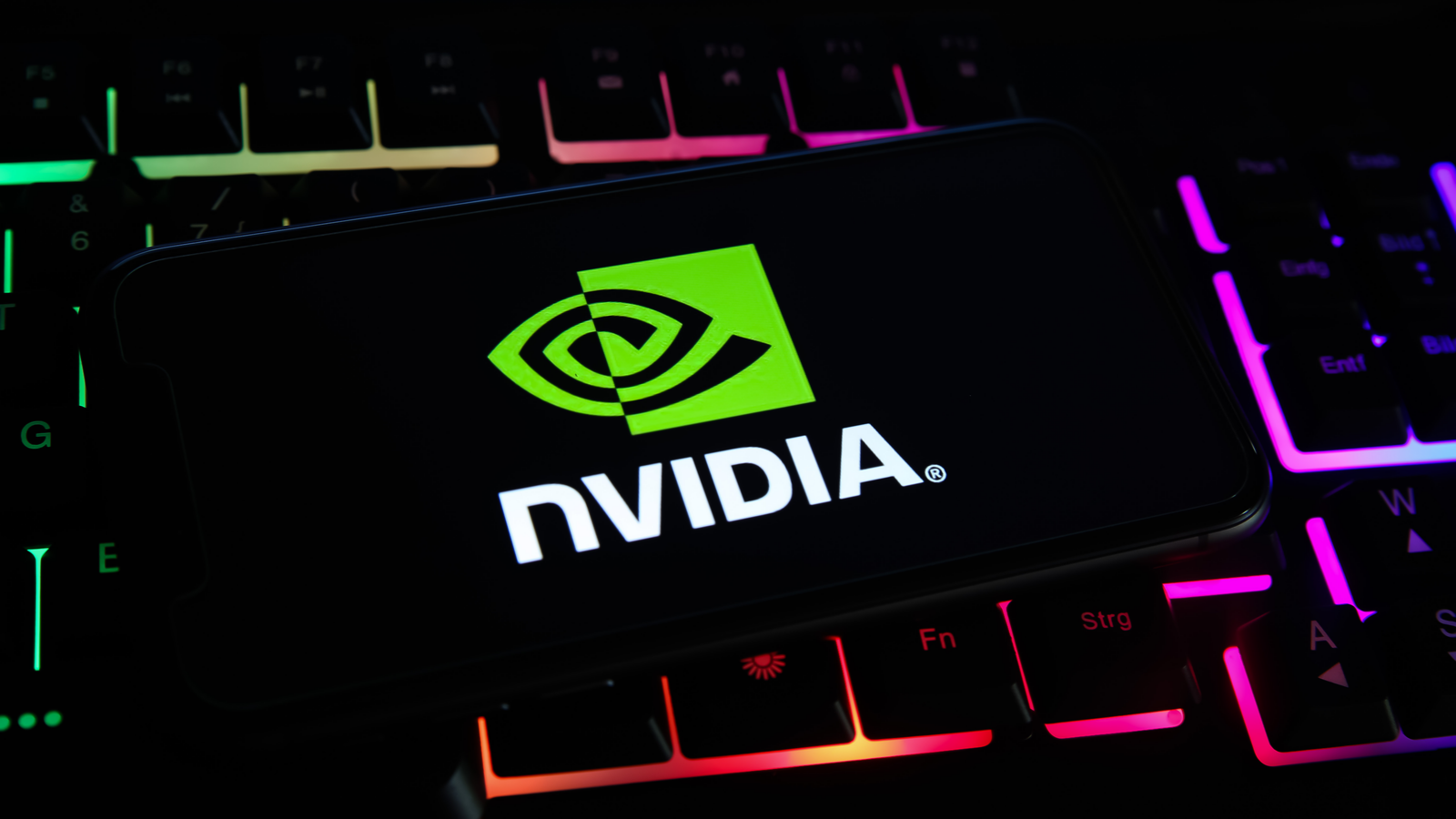 NVDA – 3 Fund Managers Still Buying Nvidia Stock
If there were any doubt that Nvidia (NASDAQ:NVDA) stock should be on your list, the chip company's Q1 2024 results just put that to bed. 
I've been a fan of Nvidia CEO Jensen Huang for a long time. In September 2021, I said he was one of America's most influential CEOs. The 25% jump in NVDA stock on the solid quarter puts the chip firm within $60 million of becoming the industry's first trillion-dollar company. 
Huang was early in the artificial intelligence movement. Now, Nvidia shareholders will be rewarded for the company's foresight and commitment to one of the biggest trends since the iPhone. 
Nobody knows what will happen five years from now. But at the moment, Huang and the rest of the employees at Nvidia are rightfully running a victory lap.
I've researched three fund managers who have stuck their necks out to back the California company. 
Now, their shareholders will also get rewarded. 
Momentum Regaining Street Cred
The iShares MSCI USA Momentum Factor ETF (BATS:MTUM) tracks the performance of the MSCI USA Momentum SR Variant Index, a collection of mid and large-cap stocks exhibiting higher-than-average price momentum.
The fund is currently undergoing one of the two makeovers it gets each year.
Except for the communication services sector, tech has the year-to-date best performance of the 11 S&P 500 sectors, up around 25% . Because of the tech sector's big run the fund has to up its tech exposure seven-fold from 3% to 21%. 
As a result of the tech makeover to the ETF, Nvidia is expected to receive a maximum weighting of 5%. It's not currently one of the 125 holdings. 
AI Will Drive NVDA Stock
Tech investor GP Bullhound partner Inge Heydorn and portfolio manager Jenny Hardy spoke to MarketWatch recently about the AI secular trend that is currently playing out. It's all good news for Nvidia and some other tech giants. 
"The way that we think about investing around [AI] is in the building blocks, the picks and shovels infrastructure, which for us is really the semiconductor companies that go into the training servers and the inference servers," Hardy told Marketwatch. 
Heydorn is a partner in the company's GP Bullhound Global Technology Fund.
He believes that Nvidia and other tech companies that benefit from secular trends such as AI will continue to play out despite a softening economy. These firms have committed to healthy spending on these trends. Revenues follow spending.
Nvidia isn't currently one of its fund's top five holdings. However, it holds a concentrated portfolio of 25-30 stocks, so there's a good chance Nvidia is one of its other holdings.
Family Offices Love Nvidia
Legendary investor Stanley Druckenmiller's family office, Duquesne, upped its Nvidia position in the first quarter ended March 31. According to WhaleWisdom.com, it added 208,560 shares, a 35% increase in its Nvidia holdings, to 791,475. 
The $220 million position is the family office's second-largest holding, accounting for 9.53% of its $2.31 billion in net assets. 
"AI is very, very real and could be every bit as impactful as the internet," Yahoo Finance reported Druckenmiller's comments from the 2023 Sohn Investment Conference in early May. 
David Tepper, the owner of the Carolina Panthers and founder of the hedge fund Appaloosa Management, took a new position in Nvidia in the first quarter, buying 150,000 shares. Appaloosa's 14th-largest holding accounts for 2.2% of its $1.89 billion in assets. 
Tepper also took a new position in Cathie Wood's ARK Innovation ETF (NYSEARCA:ARKK), buying 500,000 shares. It's the 20th-largest position. Wood dumped NVDA in January. It has since gained more than $500 billion in market cap. 
However, the ARK Autonomous Technology & Robotics ETF (BATS:ARKQ) has it in its top 10 and is the 20th-largest position in the ARK Next Generation Internet ETF (NYSEARCA:ARKW).
The first quarter report may change her mind.   
On the date of publication, Will Ashworth did not have (either directly or indirectly) any positions in the securities mentioned in this article. The opinions expressed in this article are those of the writer, subject to the InvestorPlace.com Publishing Guidelines.