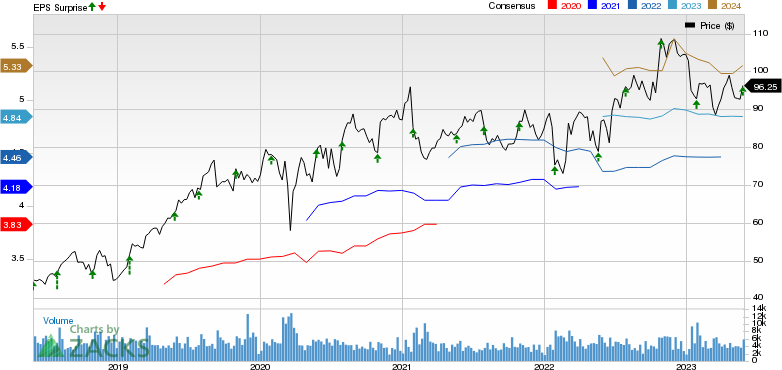 BAH – Booz Allen (BAH) Q4 Earnings and Revenues Surpass Estimates
Booz Allen Hamilton Holding Corp. (BAH – Free Report)  reported impressive fourth-quarter fiscal 2023 results, with both earnings and revenues beating the respective Zacks Consensus Estimate.
Quarterly adjusted earnings (excluding 1.53 cents from non-recurring items) per share of $1.01 beat the consensus estimate by 9.8% and increased 17.4% on a year-over-year basis.
Revenues, Backlog & Headcount Increase Y/Y
Total revenues of $2.4 billion beat the Zacks Consensus Estimate by 2.7% and increased 8.7% on a year-over-year basis. Revenues, excluding billable expenses, were $1.7 billion, up 7.1% on a year-over-year basis.